Introducing Cardio Prime+ And Omega 5x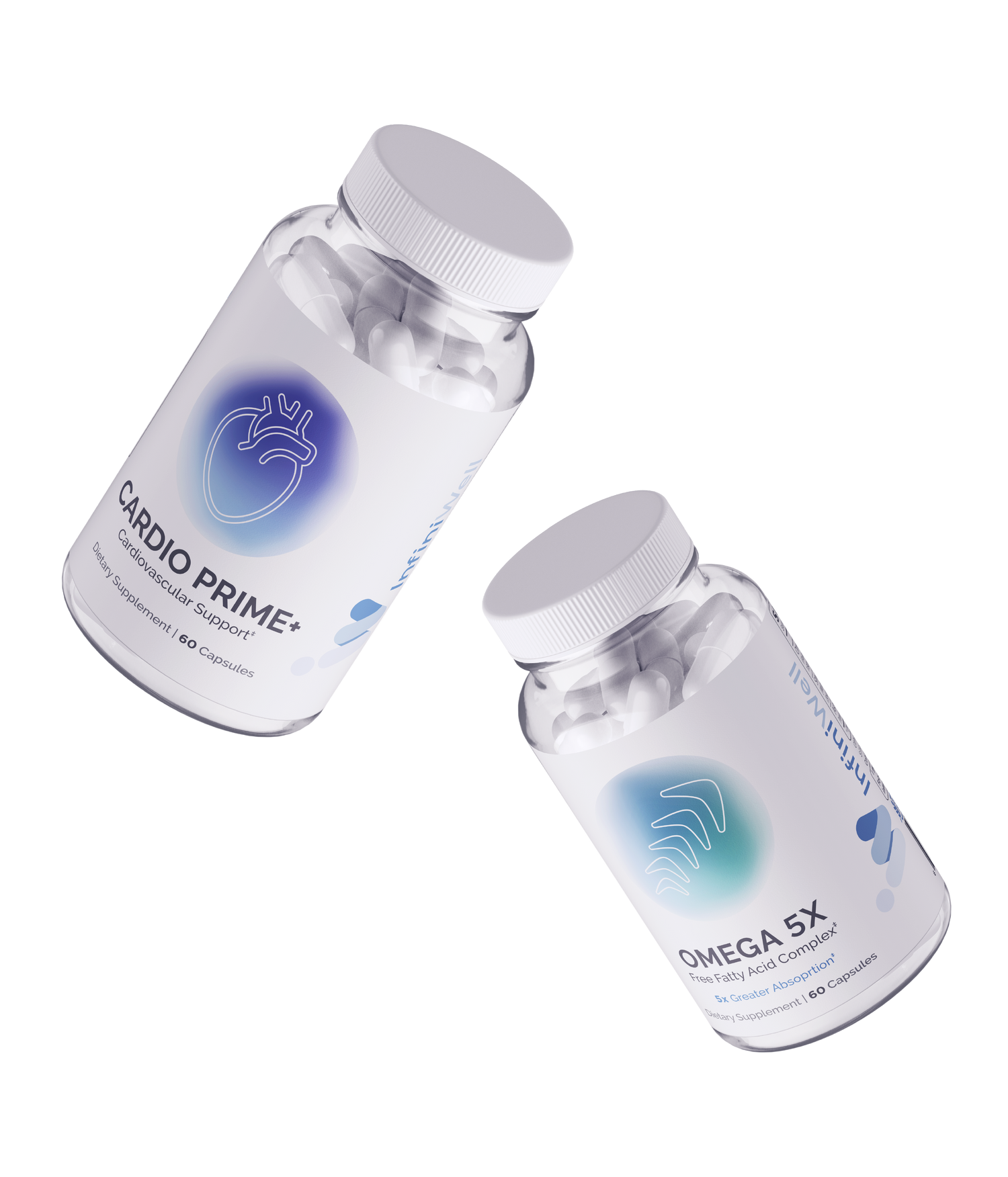 This Perfect Match Is Now 25% Off For Webinar Viewers!
For a limited time, take 25% off your next order of Cardio Prime+ and Omega 5x. Just mix and match 12 Cardio Prime+ and Omega 5x, then apply the discount code: WEBINAR before going to checkout! Earn up to $599 in total margin for every 12 units!
Want to meet with our team to learn more? Scroll down to schedule a call with the InfiniWell team!
Continue To Offer
Have questions or want to learn more about InfiniWell's products?
Schedule a time during Dr. Killpartrick's Office Hours below!
Download Webinar Slides Below